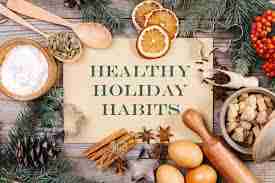 4. Family
Find new ways to connect with family during the holidays that won't potentially expose you or your family to Covid-19. Set up a dinner party over zoom, a drive by to wave to family members, or send holiday cards to remind them they are special to you. Get creative! Send secret santa gifts in the mail to your family members and then have an opening party over zoom. Check in with your family members to see how they are really doing.
5. New Year's Resolutions
Make short term and long term resolutions for 2021. Make sure they are achievable and establish check marks throughout the year so you can keep track of your progress. Make resolutions for your mental, physical and emotional health. All three aspects are essential! Reflect on what you want to change in your life that is in your control and make an action plan for personal growth in 2021.