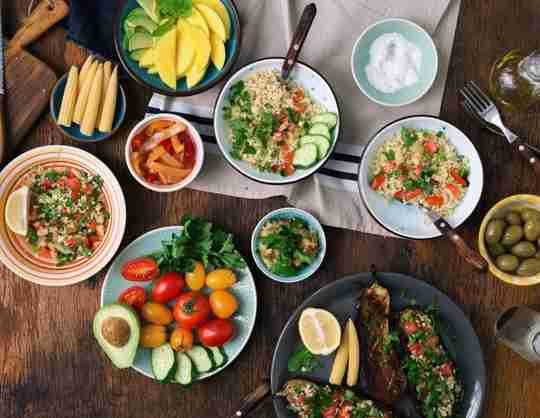 In addition to improving your health, Meatless Mondays also help to reduce your carbon footprint! Reducing meat consumption helps to decrease the production of damaging greenhouse gases that bring about climate change. Eating plant based meals also helps to reduce the demand for vital environmental resources such as land, water, and energy.


Here are some more facts that show why Meatless Monday helps the environment:
Livestock production generates more greenhouse gases than the entire transportation sector and uses 75% of the earth's agricultural land.
In the production of one quarter-pound beef burger, 425 gallons of water and enough energy to power an iPhone (for 6 months) are used!
By going without a serving of beef every Monday for a year, you can personally save the equivalent emissions that are produced in driving 348 miles in a car.